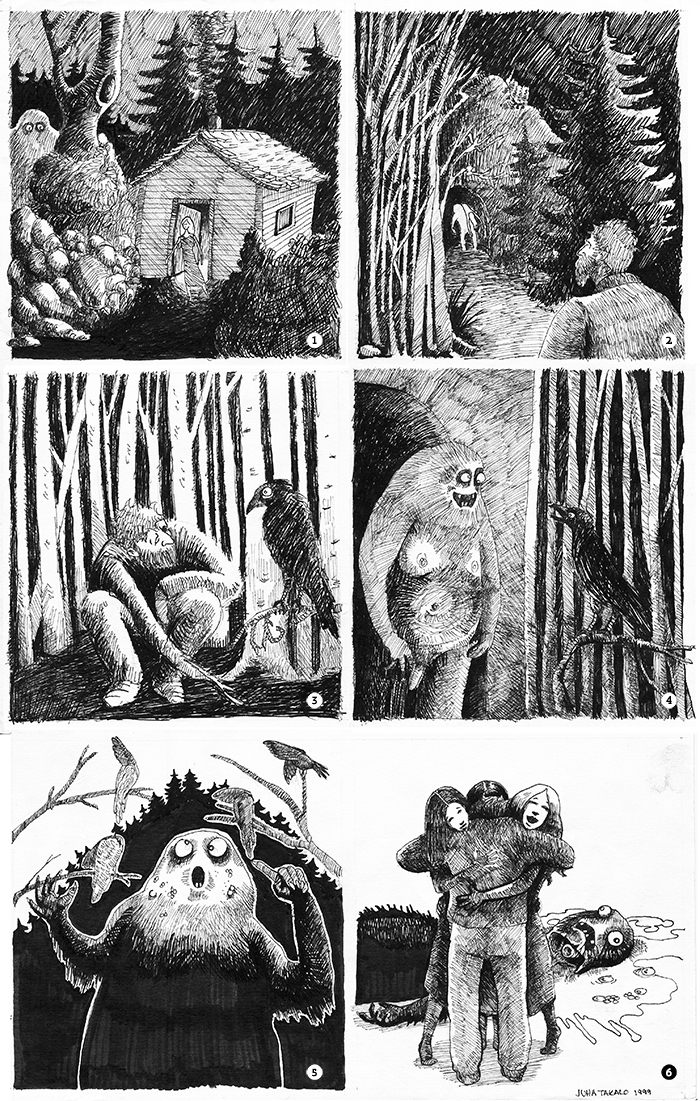 The Troll and the Raven folklore illustration
Schoolwork. How to draw story without using any words.
"A man living in a cabin with his two daughters, until one day a troll lures the girls into the woods one by one. Sad father follows the troll to his cave, but don't know what to do until a raven visit him.
A raven offers to help and invites the troll to a singing event with the birds of the forest. When the troll arrives, all the birds are hiding their heads under their wings. The troll is then told that he's not welcome until he's missing a head too, so he goes back to the cave and tells the girls to cut off his head. The end!"
Grim and weird story!
The Troll and the Raven folklore
Categories →
Illustration